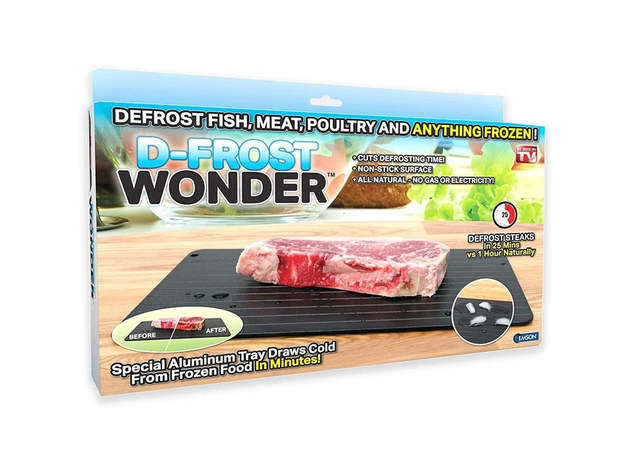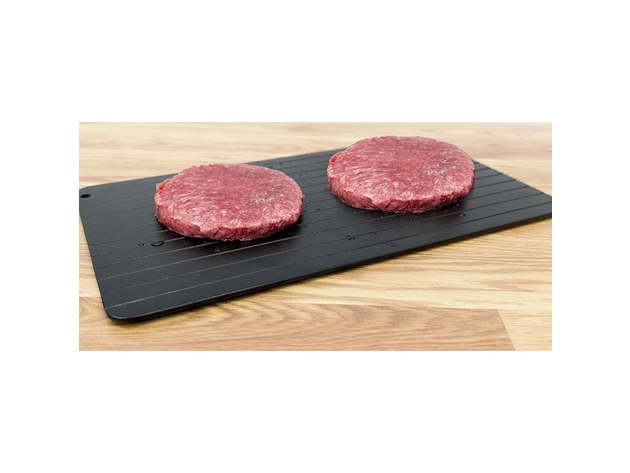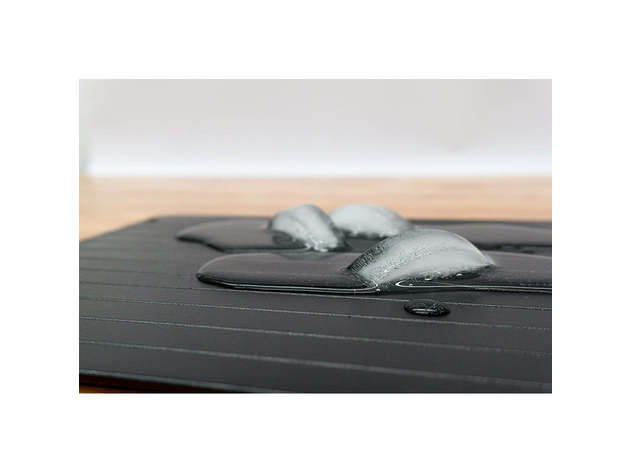 As Seen On TV, Black Wonder Quick Defrosting Tray, Large
by As seen on tv
Specs
Defrost all Frozen Foods Quickly and Naturally
The emson wonder defrost tray allows you to defrost frozen food up to 10x faster than at room temperature! This wonder tray will help you defrost fish, meat, poultry or anything else thats frozen. Thawing times will vary depending on the thickness of the meat but on average it will take between 30 and 60 minutes
All Natural No Gas or Electricity
The emson wonder defrost tray requires no electricity, chemicals or heating! You do not need to microwave your frozen meat to defrost, in fact; the tray will be completely cool to the touch! Simply place the defrost tray onto your kitchen counter and add your frozen food to the top. For a quick test place an ice cube onto the defrost tray and another onto a normal household plate, watch as the ice cube on the defrost tray melts before your eyes!
Easy and Simple to Clean Dishwasher Safe
The emson wonder defrost tray has a non- stick surface making it very simple and easy to clean. The tray dimensions are 14 inches long and 8 inches wide which is small enough to fit in a dishwasher. The emson wonder defrost tray is made out of Special aluminum which gives it the ability to draw cold from frozen food in minutes. As always, use precautions when handling raw meat
Convenient and User Friendly
The emson wonder defrost tray will defrost food quickly and safely right on your countertop making it extremely convenient. This tray will help you defrost any frozen food much quicker than leaving in the fridge which can take 24hrs to fully defrost and quicker and safer than at normal room temperature, which can take 10 hours. Leaving meat out at room temperature for long periods of time is also unhygienic, allowing bacteria to spread
Instructions on How to Maximize Results
For best results, always thaw frozen foods at room temperature and place largest surface area of food flat on the thawing board. Always thaw frozen foods on both sides. When thawing meats and seafood, flip food items over when food is thawed approximately 50% up from the bottom. This will provide for even thawing throughout the food. Enjoy!
Shipping
Ships to Contiguous US
Expected Delivery: Dec 16 - Dec 22
Terms
Returns accepted within 30 days of shipment for orders within the Contiguous US.
This item is excluded from coupons.